Refresh and relax at The Tsubaki Tower's pools overlooking Tumon Bay.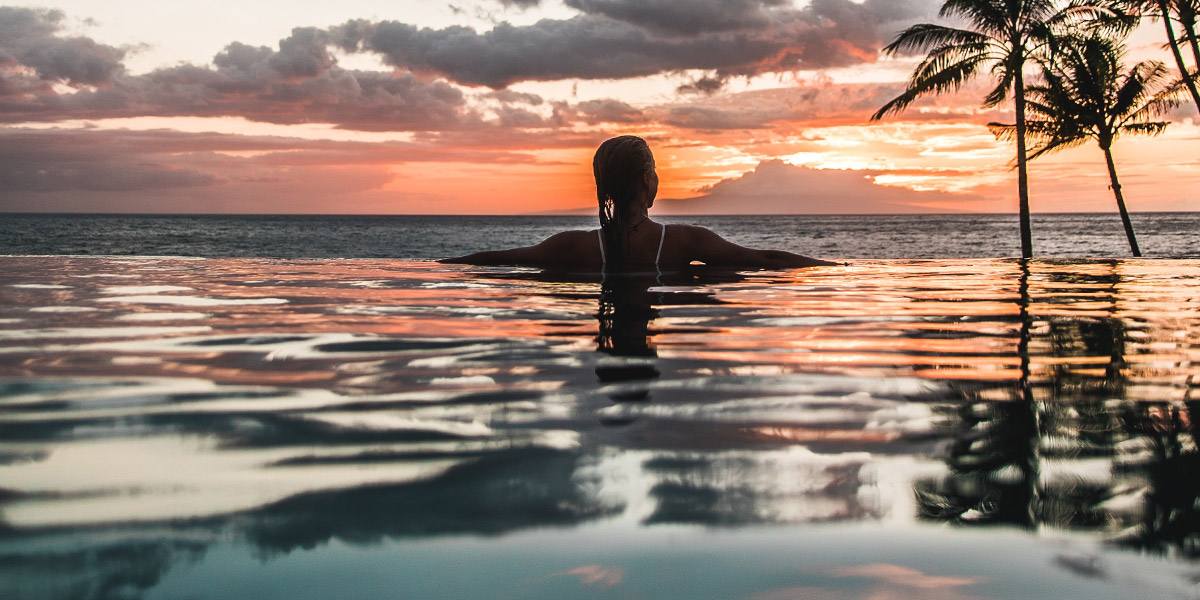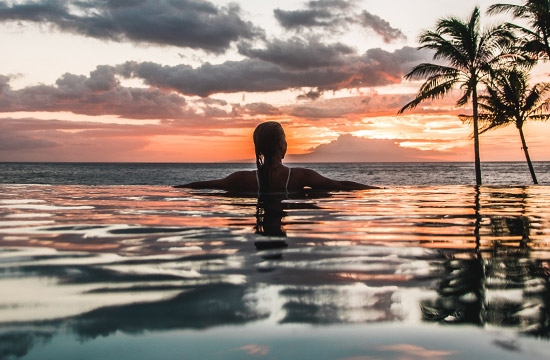 Open: 08:00 a.m.
Close: 11:00 p.m.
Size: 420㎡
Depth: 120㎝
Main Pool
Experience a feeling of boundlessness in our 420㎡ beautifully designed infinity pool overlooking the Tumon bay. A mesmerizing experience for guests driven by style and serenity.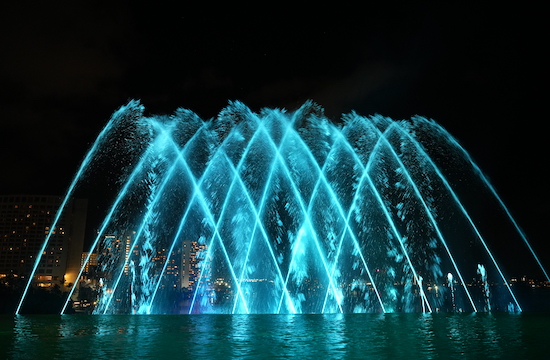 Daily 3 shows between 07:30 p.m. – 10:30 p.m.
Fountain Show
The waters will be dancing and lighting up every night. Enjoy the unique and spectacular fountain show by the pool.
*Show time is subject to change due to the weather.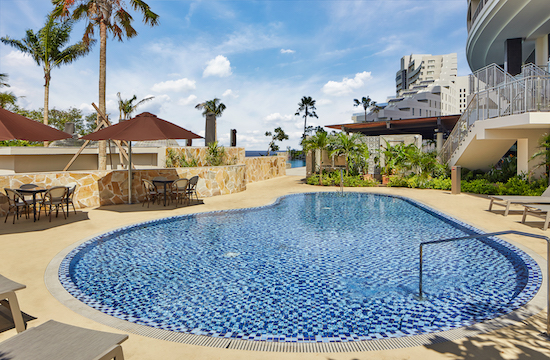 Open: 10:00 a.m.
Close: 06:00 p.m.
Children's Pool
Our children's pool located just next to the main pool, offers the perfect opportunity for all the family to have a great time together in a safe environment.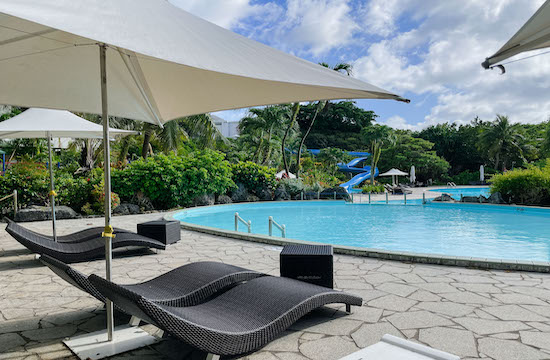 Open: 09:00 a.m.
Close: 07:00 p.m
Water slider closes at 05:00 p.m.
Hotel Nikko Guam's Pool
Tsubaki in-house guests are invited to Hotel Nikko Guam, our neighbor property's pool and water slider. Please receive a wristband at the Tsubaki's pool reception on the ground floor before you visit Nikko.