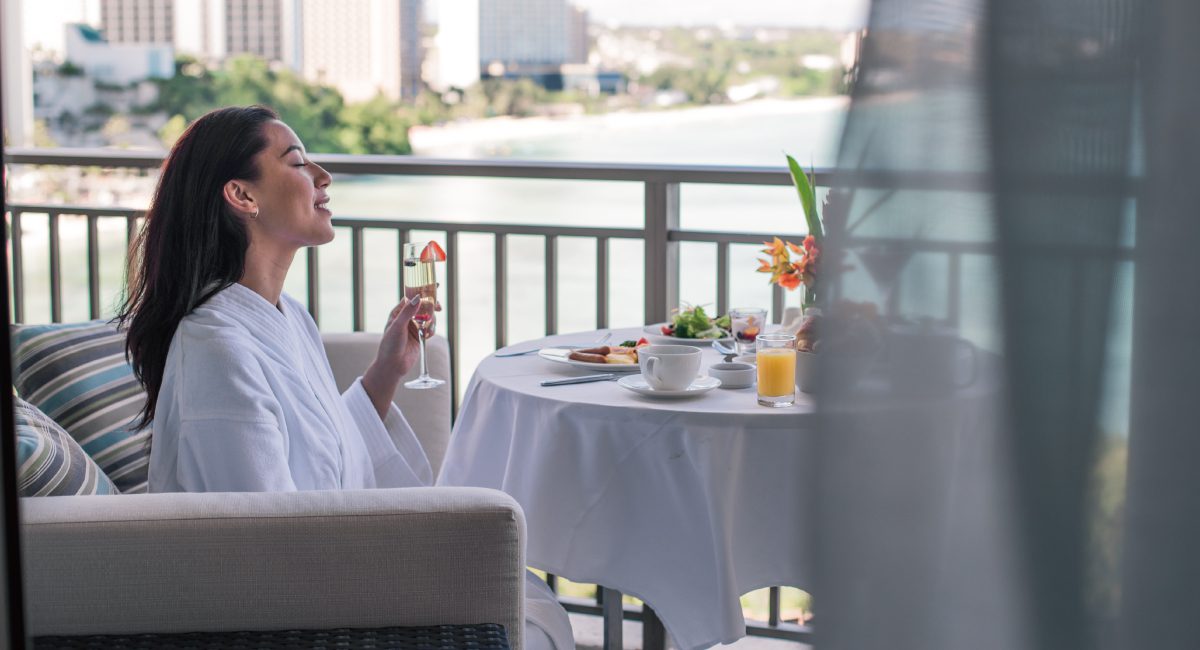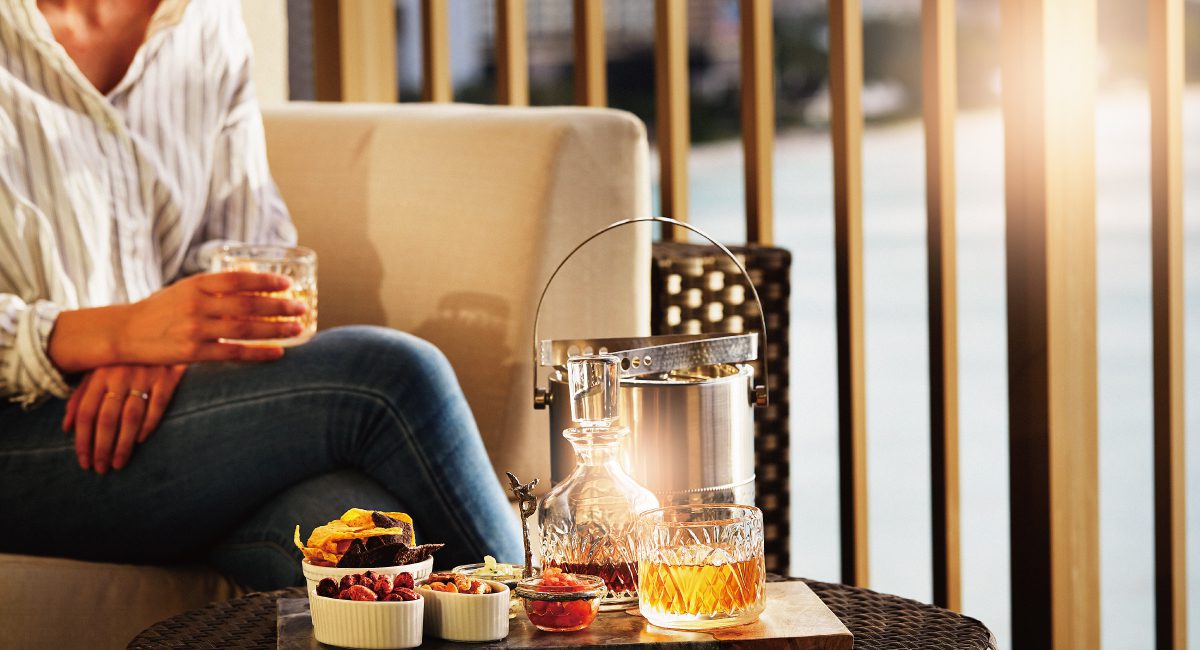 Balcony Service
At Breakfast time, guests are invited to start their day with a special breakfast menus under Guam's blue sky, in the privacy of their rooms. The Jungle, the Sea, the City , the Proa; the limited breakfast menus we serve are inspired from Guam's nature and environment.
In the evening we offer four different sets, combining carefully selected alcohols and delightful snacks.
Enjoy all Guam's luxury directly from your "outdoor living room".
Hours
7:00AM-10:00AM Balcony Breakfast
5:00PM-9:00PM Evening Balcony Service
Operation hours are subject to change
For the latest information, please visit the top page of the website.
※ All pictures shown are for reference only. Actual product may vary due to product enhancement.